On Çalış beach in Fethiye, you'll find a delightful display of traditional Turkish nomadic culture. Yörük Çadırları & Müzesi (Nomad Tents & Museum) is a tribute to a more simple way of life.
The beach-side arrangement of tent structures, filled with traditional kilim woven rugs and patterned cushions for sitting on the floor, is a charming place to spend a morning, afternoon or evening, while eating and drinking from the short-legged circular tables which are dotted around the place.
Outside of the restaurant, dozens of wooden cartwheels are lined up to make up the fence, and a yurt-like tent stands proud next to a bright-red (formerly horse-drawn) carriage. The whole picture is truly evocative of a time-honoured way of life.
Tucked behind the restaurant is its biggest secret, for here you can step back in time with the Yörük, on their pastoral journey, as you enter the Yörük Museum. 
THE YÖRÜK MUSEUM
The carved-wood and iron door swings back and we are greeted by a caravan of horses, donkeys, camels and sheep as they make their seasonal expedition. The museum has been painstakingly and meticulously crafted to give us a real sense of how these people once lived, and the restaurant staff are very helpful to open the doors on request. Further into the museum, a large-scale model of a mountain valley has been built, with recreations of stone and wooden homesteads, and 12-inch figures in traditional costume can be seen at work and at play.
Farther on, a series of three-dimensional, life-sized tableaux have been created which provide a snapshot of home life within this culture.  Here, you can watch Yörük people as they toss hay, weave carpets, roll dough for gözleme, stitch embroidery, make a saddle, press the bellows of a blacksmith's furnace, rock a baby to sleep or simply sit down to a meal cooked on a open fire.
The museum is an Aladdin's cave of hand-made artefacts, and it's clear that a great deal of time has gone into its construction.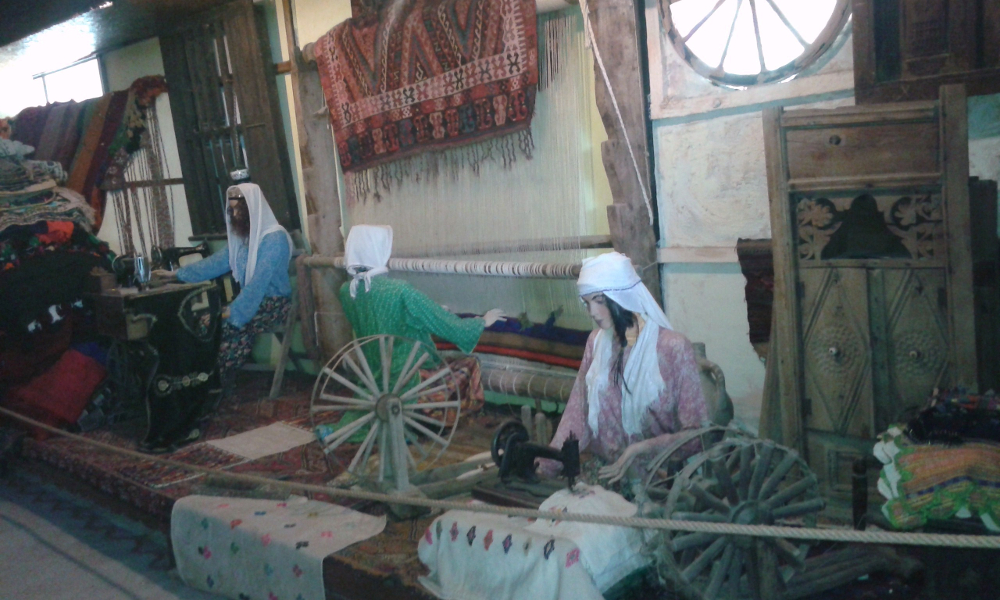 THE RESTAURANT EXPERIENCE
The menu at Yörük Çadırları Restaurant is overflowing with traditional Turkish fair; from the Köy Kahvaltısı (village breakfast) - with its innumerable plates of cheeses, olives, eggs, salads, jams, butters, honey and breads -  through the Gözleme – a savoury Turkish pancake, made with the filling of your choice (the gözleme here is the very best I've had in Fethiye. My favourite filling is Otlu peynirli; a mixture of spring onions, spinach and white cheese) - to the range of güveç dishes (hotpot casseroles), served with meat, fish or vegetables.
Every night at the restaurant, you can come and enjoy live music and soak up the traditional atmosphere even further, as Saz, drum and guitar-playing musicians perform classic Türkü Müzik for the restaurant's patrons, from 8:30pm until 3:00am.
HISTORY
Yörük Çadırları & Müzesi was first opened here in 1999, by İsmail Uzunoğlu (pictured below - a local community leader, President of the Yörük Türkmen Association in Seydikemer, Muğla and Vice-President the Turkish World Yörük Turkmen Association, Turkey). Previously he had opened Yörük style restaurants in Taşyaka and central Fethiye. His family hail from the Elmalı, Güğü Beli region of Turkey. İsmail's professional name Kerimoğlu, meaning 'son of Kerim', comes from the grandfather and founding leader of his village, Kerim.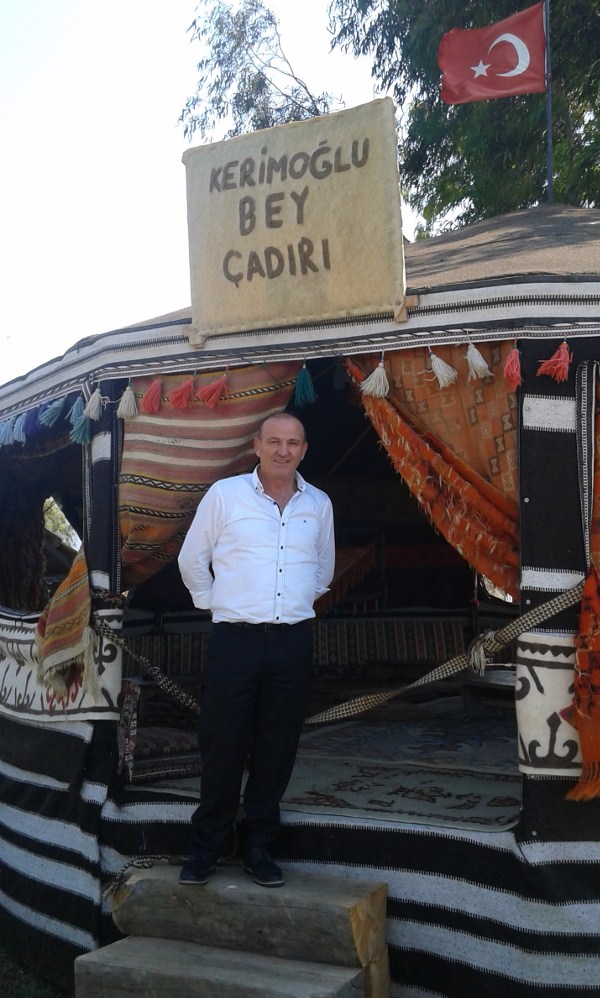 Kerimoğlu İsmail
Yörük Çadırları & Müzesi
Restaurant & Cafe
Çalış Beach, Fethiye
+ 90 252 622 13 36
This article was first published in Land of Lights on 3rd October 2016.

---
LINKS

For more info on Yörük Nomads, see: Keeping Fethiye's Yörük Heritage Alive - Fethiye Times