THE LEGENDS OF KING ARTHUR explored the mystery of Merlin, The Sword in the Stone, Excalibur, Camelot, the swashbuckling Knights of the Round Table and the romance between Guinevere and Lancelot, bringing them all to life in a lost world of dragons and magic.
Written and directed by Anne Jones, Anvil Productions toured this production to outdoor venues throughout Wales and North West England in the summer of 2007.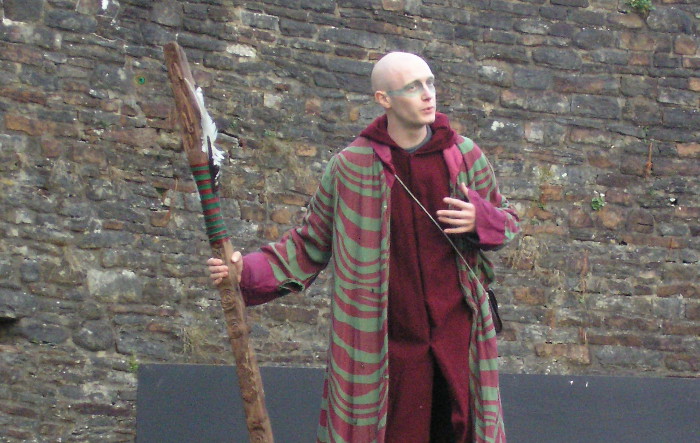 Gerard played a number of characters including the roles of Merlin and the Fisher King 
Merlin served as the narrator of the piece; leading the story from the dark age myths of Vortigen and Uther Pendragon to the chivalrous deeds of King Arthur and the search for the Holy Grail.
The Legends of King Arthur
MEDIA
Knights to Remember - Liverpool Echo 10/07/2007