TaurusVoice's production of PINOCCHIO enchanted families nationwide. The stage was alive with magic and hilarity as the naughty wooden puppet set out on the adventure of life.
Written and directed by award-winning, international director Greg Banks, with music by Adrian Brett, the show toured to theatres nationwide from July 2006 to April 2007
"An elementary demonstration of how to inspire a child's fantasy ... An enchanting show" - The Stage
"Refreshingly creative, innovative and full of surprises" - Bristol Evening Post
"A more powerful retelling of the original Pinocchio story than any all-singing, all-dancing, Technicolour Disney production" - South Devon Herald Express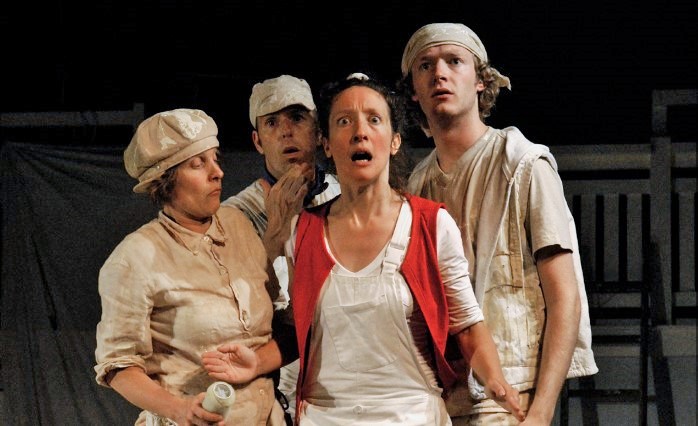 In this fast and physical production, Gerard played a myriad of fun and eccentric characters, including the storyteller Luigi, Pinocchio's best friend Lampwick, and the cunning Fox.
PRESS LINKS
Review - Energetic show is great for the kids - Bristol Evening Post
Review - The Stage
Review - Simple, but very powerful theatre - South Devon Herald Express
Preview - Family Fun with Classic Fairy Tale - South Devon Herald Express
Review - Stroud News and Journal